Prime Minister Narendra Modi Friday performed Yoga with around 40,000 enthusiasts at the Prabhat Tara ground in Ranchi and said everybody should practice the ancient Indian discipline lifelong. The Jharkhand capital has been selected as the venue for the main event for the 5th International Day of Yoga. Expressing concern that young people are becoming vulnerable to heart ailments, Modi said, "Yoga can play a huge role in tackling the issue and hence, this year's theme is 'Yoga for Heart'." While Modi performed Yoga Asanas in Ranchi, Union Defence Minister Rajnath Singh led the Yoga day celebrations at Rajpath in national capital Delhi. Indian defence forces also performed Yoga in desert, river and glacier. United Nations too promoted Yoga as an exercise that brings thoughts and actions together.
Suggested Read: International Yoga Day 2019 in pictures
Highlights:
7.30 am: ITBP personnel perform Yoga at an altitude of 18000 feet in northern Ladakh in minus 20 Degrees Celsius temperature.
7.10: Prime Minister Narendra Modi performs Yoga at Prabhat Tara ground in Ranchi.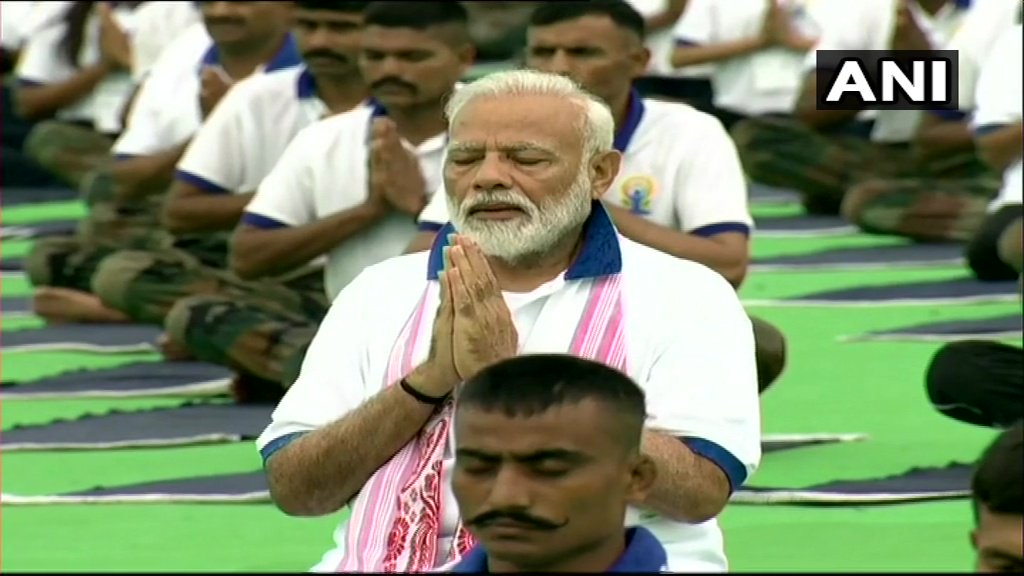 7.02 am: Yoga is ancient and modern. It is constant and evolving. For centuries, the essence of Yoga has remained the same: Healthy body, Stable mind, Spirit of oneness. Yoga provides a perfect blend of knowledge, work and devotion: PM
6.59 am: "We all know the importance of Yoga very well. It has always been an important part of our culture. But now we all have to take the practice of Yoga to another level," says Modi in Ranchi.
6.55 am: PM Modi on Yoga Day 2019: Now I have taken the journey of modern yoga from the cities to the villages, to the poor and tribal's house. I have to make yoga an integral part of the life of poor and tribal. Because, it is the poor who suffers the most due to illness.
6.52 am: "Yoga has always been part of our culture. We all should come together to spread the benefits of Yoga. Medicines are not the only solution to illness," says PM Modi.
6:50 am: PM Modi in Ranchi: I extend my good wishes to all of you, in India & across the globe, on the occasion of International Day of Yoga. Today, lakhs of people have gathered in different parts of the world to celebrate Yoga Day.
6:46 am: Prime Minister Narendra Modi at Prabhat Tara ground in Ranchi on International Day of Yoga celebrations.
6.40 am: Sikkim: ITBP personnel perform yoga at an altitude of 19000 ft near OP Dorjila at minus 15 degrees Celsius temperature on International Day of Yoga 2019.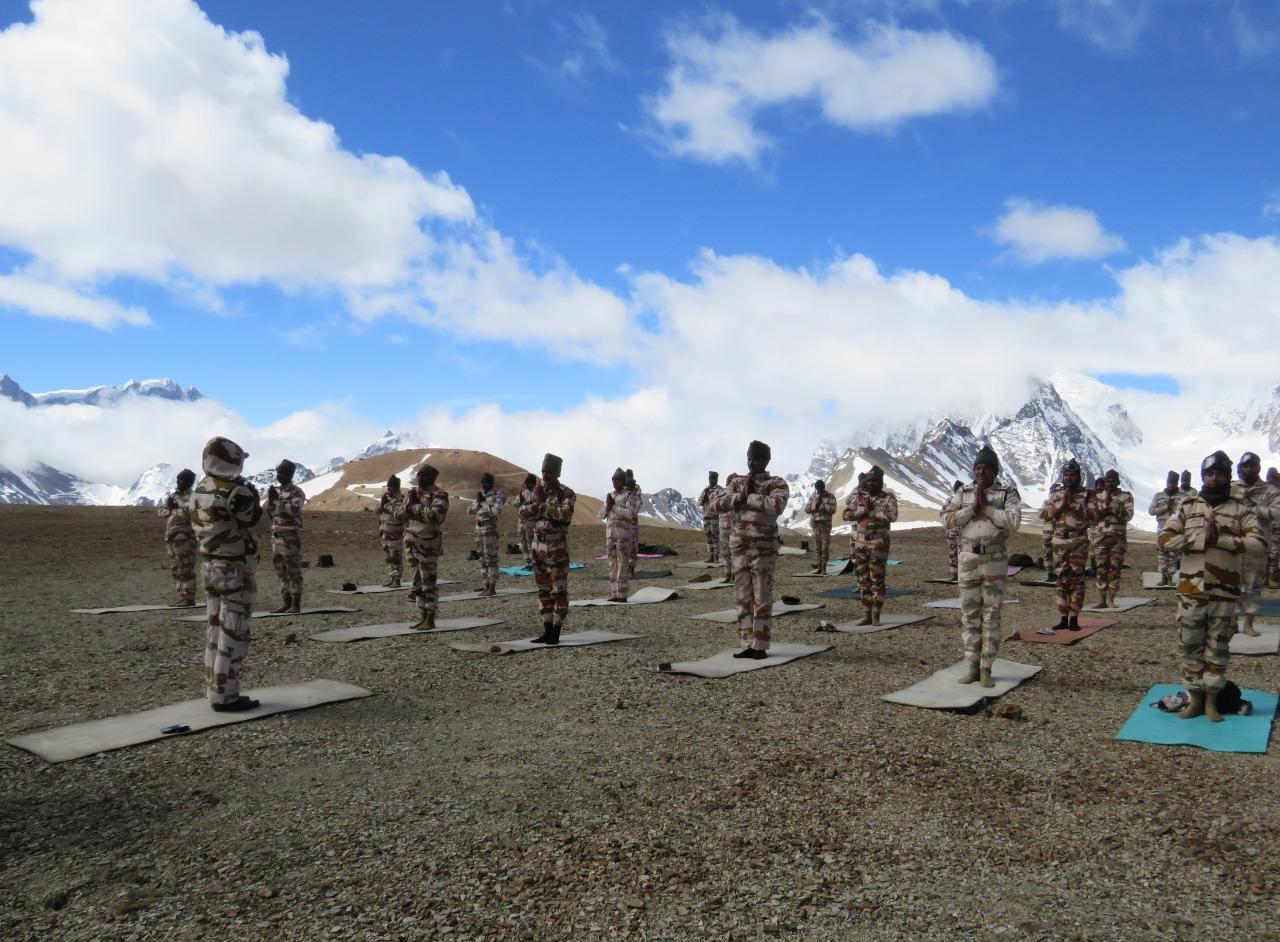 6.35 am: Thousands turn up for PM Modi's Yoga session at the Prabhat Tara ground in Ranchi.
6.30 am: Himachal Pradesh: ITBP personnel perform yoga at 14000 ft near Rohtang Pass at minus 10 Degrees Celsius temperatures on International Yoga Day.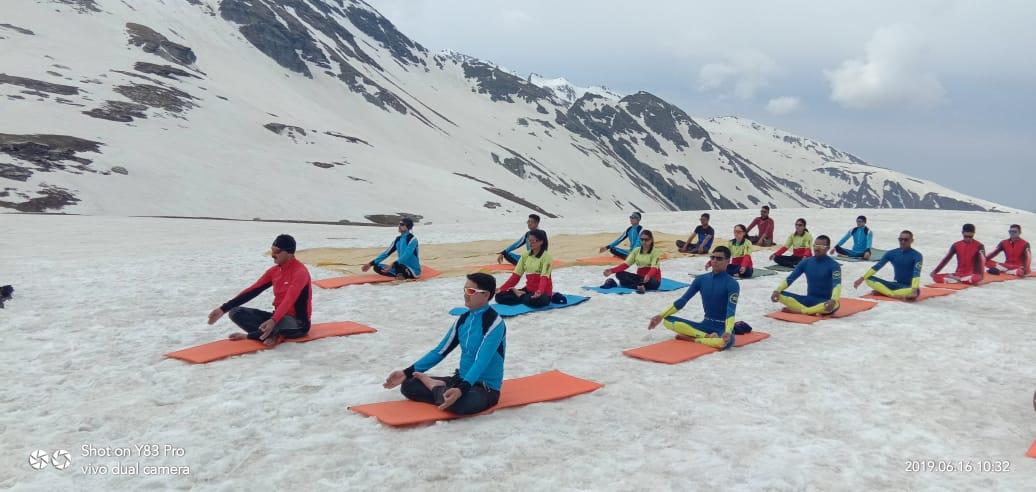 6.20 am: People perform Yoga in Janaki Temple premises in Nepal's Janakpur, at an event organised by the Embassy of India on 5th.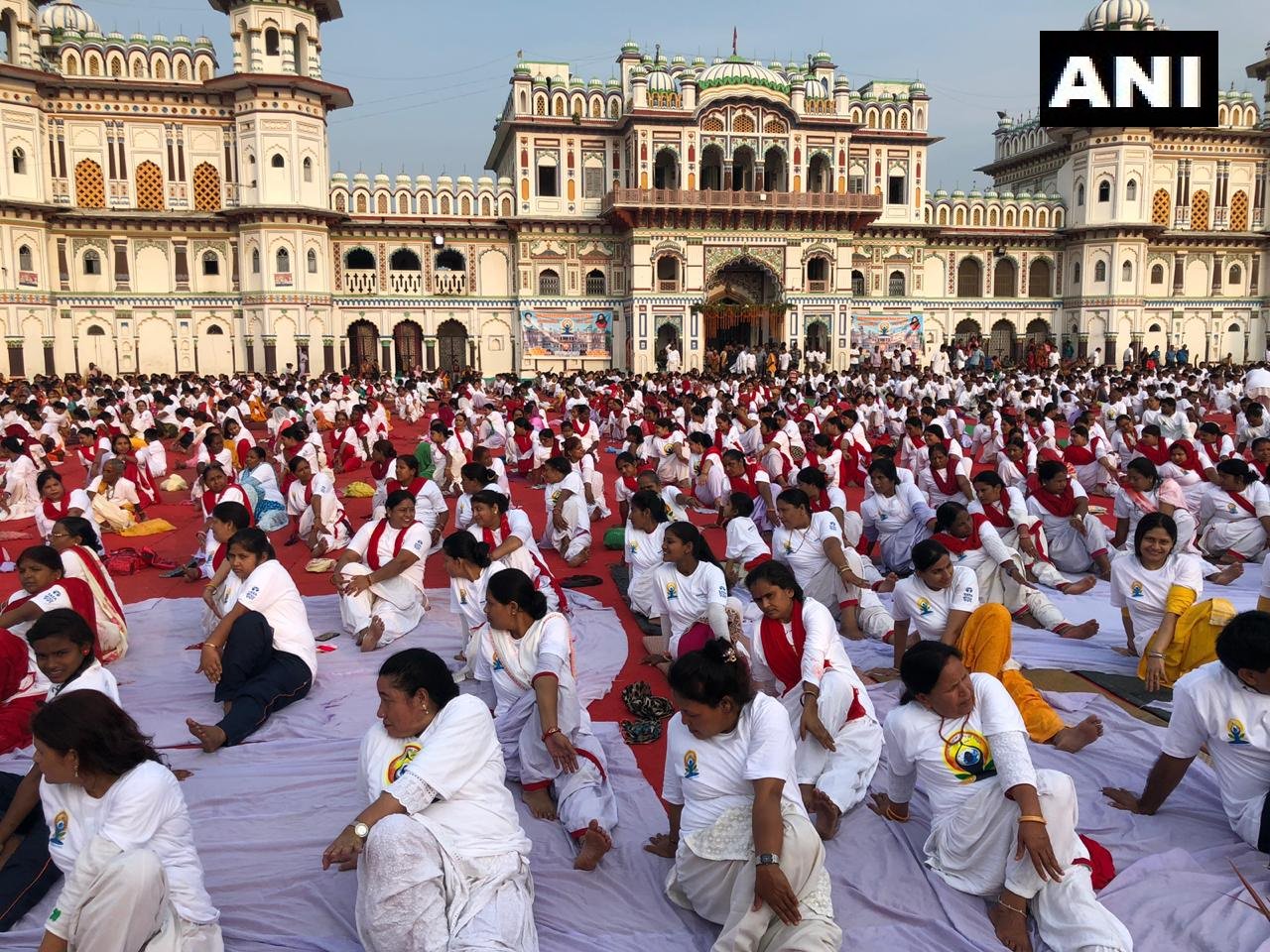 6:05 am: Yoga Day schedule of Union Ministers across the country
5.55 am: ITBP personnel in Arunachal Pradesh performing 'River Yoga'.
5.45 am: Union Home Minister Kiren Rijuju hails Narendra Modi's efforts to promote Yoga across the globe.
5.43 am: Yoga guru Baba Ramdev, along with Chief Minister Devendra Fadnavis, performs yoga along with his followers in Maharashtra's Nanded.
5.40 am: Union Home Minister Rajnath Singh to lead the Yoga celebrations from Rajpath, Delhi.
5.31 am: Prime Minister Narendra Modi to address on International Day of Yoga 2019.
5.30 am: Besides the chief minister, Governor Droupadi Murmu, Union Minister of state (Independent) for AYUSH Shripad Yesso Naik and Jharkhand Health Minister Ramchandra Chandravanshi will share the stage with the Prime Minister.
5.24 am: This years theme is --- Yoga for Heart-.
5.22 am: A total 28 display screens have been installed at the venue for live telecast of the event.
5.21 am: A total 400 make-shift toilets, over 200 drinking water kiosks, eight medical teams, 21 ambulances, jawans of NDRF and more than 100 CCTV cameras are in place at the venue adjacent to the Prabhat Tara school.
5.20 am: The gates of Prabhat Tara ground opened at 3 a.m. with free bus service, which started on Thursday night.